5 tips for creating your own good fortune this Lunar New Year
  The Lunar New Year began on 12 February, as we usher in the year of the Ox. Ancient Lunar New Year traditions are believed to encourage health, wealth and prosperity, so why not create your own good fortune with our guide to help you get your finances in order?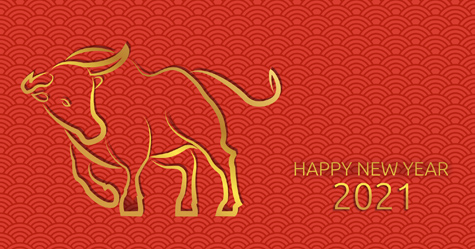 Have a financial spring-clean
Part of the traditional preparations for Lunar New Year includes cleaning the house—making room for good fortune and letting go of the past. It's an ideal time for a financial clean-up. Start with your budget and create a solid foundation for building wealth this year.
Build your wealth
The third day of the Lunar New Year is considered a good day to visit the temple of the God of Wealth and have one's future told. Instead, you could make your own luck by planning ahead for the future and tucking some money away in a rainy day or emergency fund.
Think about reducing your debt
Just like an ox is known for working hard on the field, sowing the seeds of wealth often begins with paying down debt. While it may not be possible to be completely debt-free this year, set yourself a goal to work towards - perhaps you can aim to pay off a personal loan or credit card debt during 2021?
Be super wise
An old Chinese proverb says it's wise to "dig the well before you are thirsty". This can also be applied to your super. Making additional contributions now could help you achieve the financial future you're hoping for.
Ask an expert
Consider making plans to have a chat with us so you'll be financially on track to make the year of the Ox your best yet. Happy New Year!

 
©AWM Services Pty Ltd. First published January 2021